732-797-1001 or 1-866-871-2695

Email: CartersPro@aol.com

There may be no notice of changes to hours on the answering machine or postings in the shop.

Any notice will be on this website.

                                Base Hours:

                                      2:00 - 7:00 Monday

                                      2:00 - 7:00 Tuesday

                                      2:00 - 7:00 Wednesday

                                      2:00 - 7:00 Thursday

                                      2:00 - 7:00 Friday  

                                         Closed    Saturday***                            

                                         Closed    Sunday​

The shop may close due to inclement weather. Will be posted here.

*** Saturday hours will vary at best through the season. Someone has to update 3 websites :)

====================================

           CHANGES TO SHOP SCHEDULE: Closed or No Ball Drilling service

                  Monday May 25                  Memorial Day

                  July 6 thru 10                      Expo (tentative)

                  August 11-13                      Trade Show

                  Monday September 7         Labor Day

If calling, please leave a message. DO NOT CALL THE BOWLING CENTER

EMail: CartersPro@aol.com

732-797-1001

866-871-2695

Please leave a message!!

Browse the Online Store

to see what's out there

before coming down or

place your order online.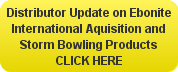 Corona Virus Update

The bowling center has decided to close for two weeks. The shop will also be closed. 

Keep checking this page for any changes and when the shop will re-open. 

If you call, please,please please, leave a message. I will check messages periodically. I will call back as soon as I can. 

Email is the best option during this time. More customers are starting to use email as that is available all day, everyday. I check my email many times a day.

You can also place orders on BowlersBuy.com. Choosing Pay in Store/Pick up in Store allows the convenience of having your order waiting for you when it is available to pick up. Most items have a additional discount.

If you need your item shipped to you, just chose ship order to me and make your payment online and your order will be shipped to you free.